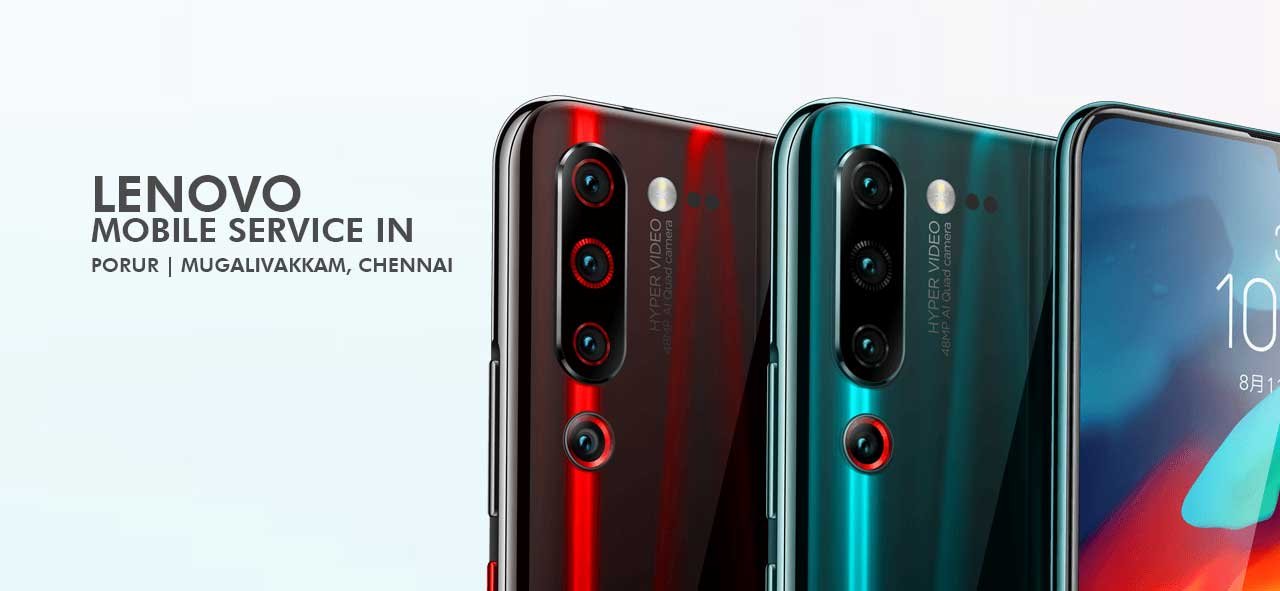 Assured Service for Lenovo mobiles at the lowest affordable price.
Lenovo is an exceptional mobile highly favoured by thousands for its excellent performance and functionality. That being said, the demand for service shops targeted towards Lenovo is also increasing, which is why we at RV Technology in Porur and Mugalivakkam in Chennai are visited by many every day. With very few authentic repairing centers, we at RV Technology are proud to say that we are one among them. Our Lenovo service center in Porur and Mugalivakkam is fully furnished with the latest state-of-the-art facilities to provide the best mobile service and repair.
Our specialists make use of the latest technologies to offer unique services that can only be provided by individuals with in-depth knowledge. We at RV Technology are proud to inform you that our technicians at Lenovo Service center in Porur and Mugalivakkam are experts at handling any type of service and repair as per the needs and requirements of the customers.
Quality Lenovo Screen replacement in Porur | Mugalivakkam Chennai
If your mobile phone screen has numerous scratches or is damaged and you cannot view the display properly, just bring it to us. We provide the best screen replacement service in Chennai and ensure the satisfaction of all our customers.
Excellent Lenovo Battery service in Porur | Mugalivakkam Chennai
Your phone's battery plays a vital role for your mobile's life and we make it last several hours with our battery service. A mobile's battery gradually loses its efficiency and gets damaged with prolonged usage and time. At RV Technology we provide the best battery replacement and repairs to make your phone function as good as new.
Best Lenovo Data Recovery service in Porur | Mugalivakkam Chennai
Software issues are a common problem that many mobiles face nowadays and Lenovo is no exception to it. We at RV Technology have the best experts and specialists who provide the best data recovery and bug fixing for your device. Our technicians are adept at fixing all types of software issues faced by your mobile.
Unparalleled Mother Board service in Porur | Mugalivakkam Chennai
The motherboard service at RV Technology is completely genuine and affordable process where we repair and replace old damaged and non-working boards with an original spare. Our professionals are skilled specialists who can provide accurate chip-level services. The spares we use are verified for their genuineness and the parts we repair are tested and checked for their functionality before we give them back to you.
Top camera replacement service in Porur | Mugalivakkam Chennai
Most mobile holders are interested in taking selfies and photos of things they come across, if you are such a passionate selfie or photo lover, a damaged or dysfunctional camera should never stop you. We at RV Technology are passionate in what we do to provide the best camera repair and replacement service near you.
Complete Lenovo parts repair in Porur | Mugalivakkam Chennai
You don't have to worry about your phone anymore. Whether it got damaged by water or got its glass broken, dysfunctional touchscreen, power button problem, software issues, camera issue or battery issue you don't have to worry anymore, for we fix it all at the best affordable price.
Best Lenovo power button replacement service in Porur | Mugalivakkam Chennai
If you are facing any issues with the power button on the phone, just bring your mobile to us. The experts at RV Technology are skilled and talented individuals who can fix any problems with ease and in the quickest time to offer you the best convenience.